Domaine de la Source Bleue - La Tour
Guesthouses at Touzac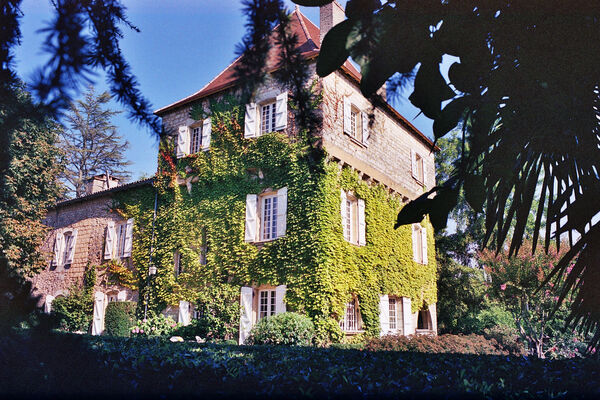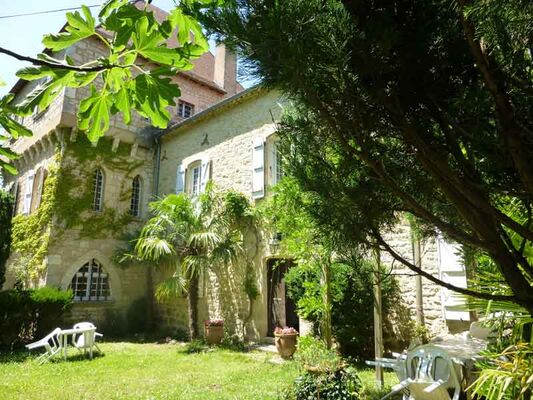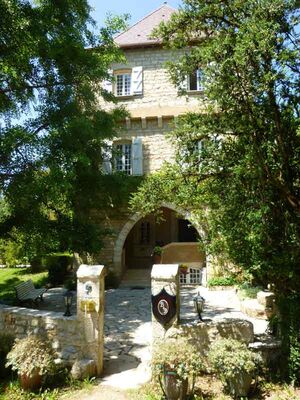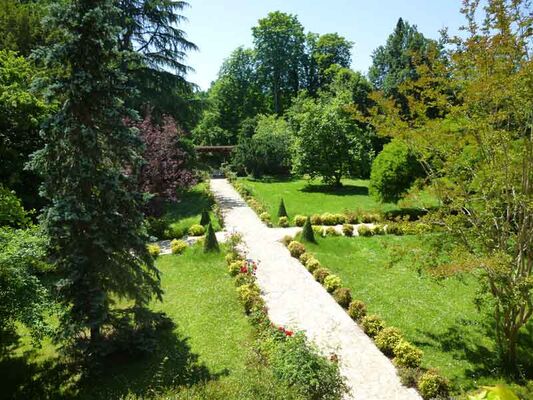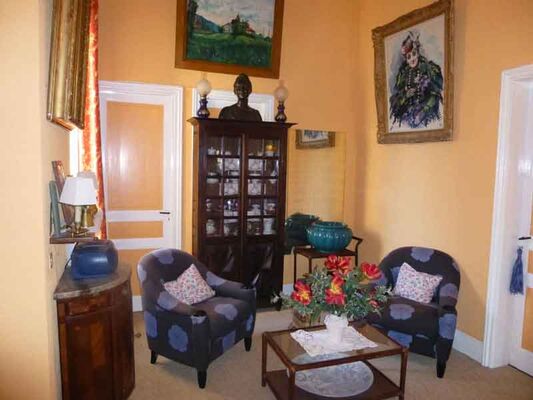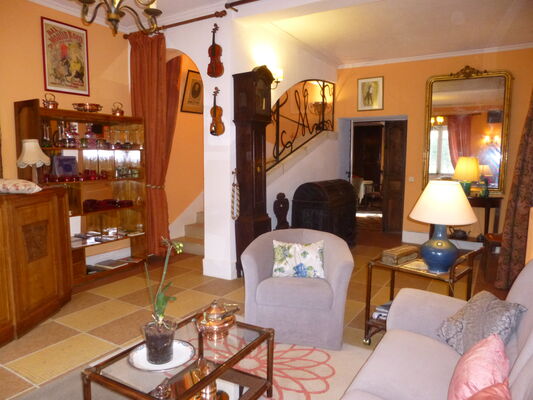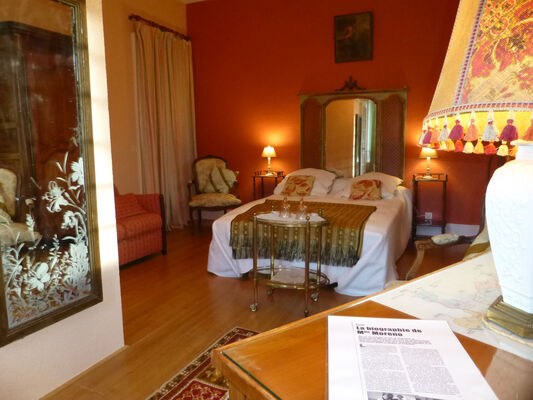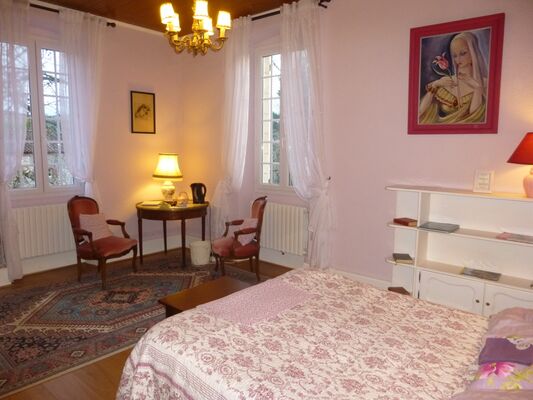 Berceau de famille depuis le 15ème siècle, les générations y racontent son histoire.
Le moulin qui l'a fait naître de ses cendres grâce à la source bleue, alcôve turquoise ombrée de bambous géants. La palmeraie qui chante l'orient. La vigne et son vin de Cahors qui eut déjà en 1930 ses lettres de Noblesse à la "Coupole" à Paris et à Londres. Un refuge d' artistes marquant leur passage: tableaux, poésies, écrits "Colette" de l'académie française et sa grande amie "Marguerite Moreno" muse des symbolistes présente au musée d'Orsay,Charles Trenet qui a joué dans la route enchanté à Touzac, Jean-Claude Brialy qui a conté l'histoire du lieu dans la pièce de théâtre "la Source Bleue".
A toute heure du jour d'où vous venez soyez les bienvenus au bord de l'eau.

Détail des chambres :
 Rouge : 2 lits 90 (20m2) -
 Opéra : 1 lit 140 (20m2) -
 Jaune : 1 lit 140 (20m2) -
 Savane : 1 lit 140 (20m2) -

Capacities

Spoken languages

Quality standards
Openings

From

May 1, 2017

until

October 30, 2017
Leave a review about Domaine De La Source Bleue - La Tour :
Nous venons de passer 2 nuits calmes et reposantes dans cette belle demeure pleine de charme et d'histoires d'artistes. L'accueil y est irréprochable et chaleureux, un vrai plaisir. Le calme de la nuit permet de se reposer des balades de la journée dans une région pittoresque, un vrai régal. Encore merci pour ce séjour et peut être à l'année prochaine.

Des hôtes devenus des amis

Je viens chaque année dans la région, notamment pour assister aux répétitions et concerts des festivals de Belaye et Montcabrier, au début du mois d'Août. Mon point d'attache est La Source Bleue, belle maison chargée d'art et d'histoire où je suis accueilli en ami. Discrétion, élégance, gentillesse, paix. On devrait se battre pour y trouver une place!

La source Bleue : Calme et volupté

Loin de la fureur des villes - la source bleue est un de ces lieux qui font que la "dolce vita" est encore possible… l'accueil y est chaleureux et sincère : Virginie et Rutger les propriétaires, après avoir passé quelques jours avec eux, feront partie de votre famille… l'ensemble dans un environnement d'une beauté à coupé le souffle. Une adresse que je recommande absolument !

We have spent several wonderful stays at La source Bleu. The welcome is always very warm the Hosts do everything to make your stay enjoyable. The bedrooms are comfortable clean and unique, each room has its own individuality. An enjoyable evening meal can be had on request often eaten in the garden of this property shaded by trees. The small chateau has a river frontage, and it is really calming to sit and watch the river gently flowing past. We have yet a find an chamber de hotes that we enjoyed more.