Le Manoir
Guesthouses , House at Souillac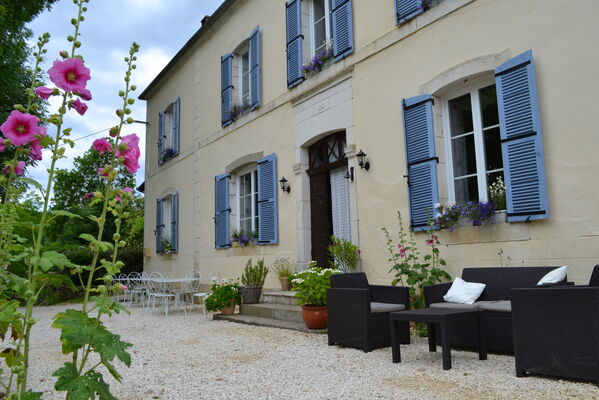 Le Manoir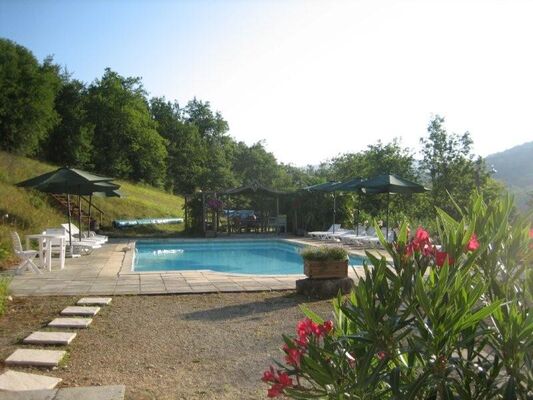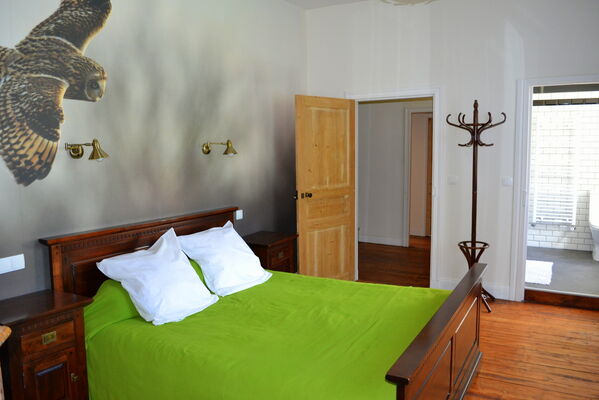 Suite Négrette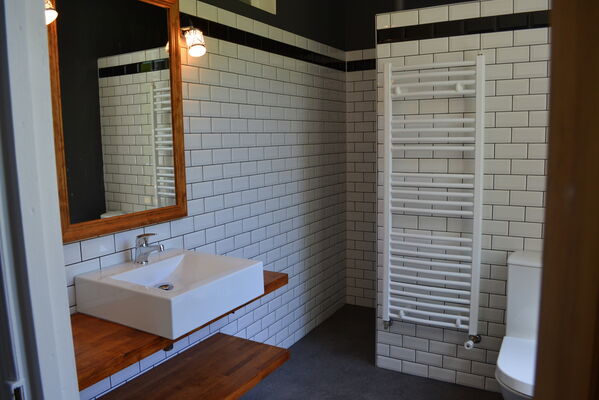 Suite Négrette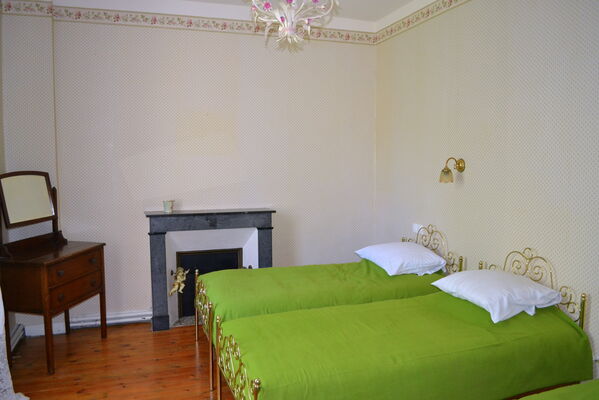 Suite Négrette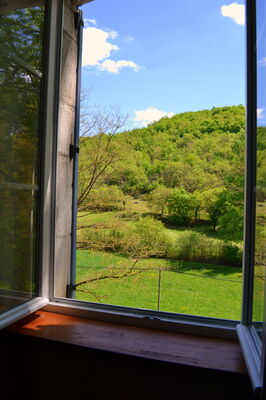 a room with a view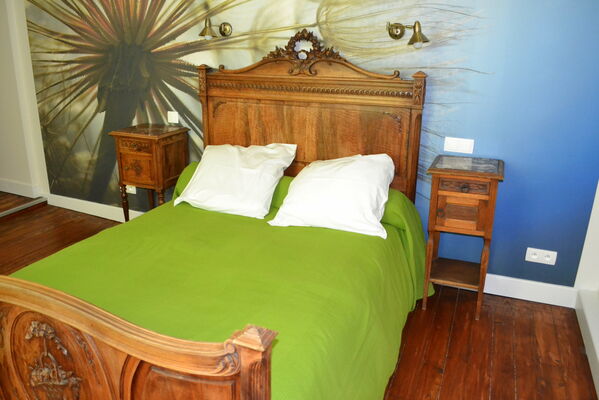 Chambre Braucol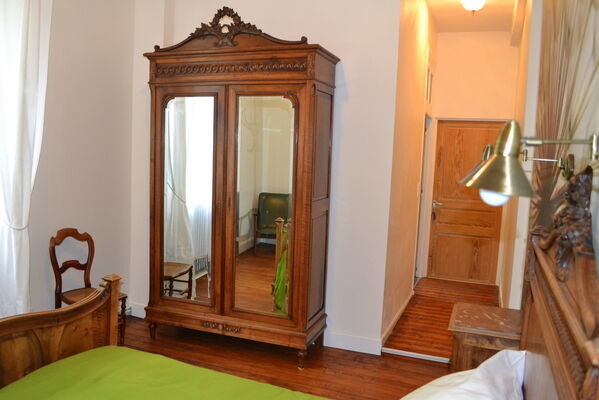 Chambre Braucol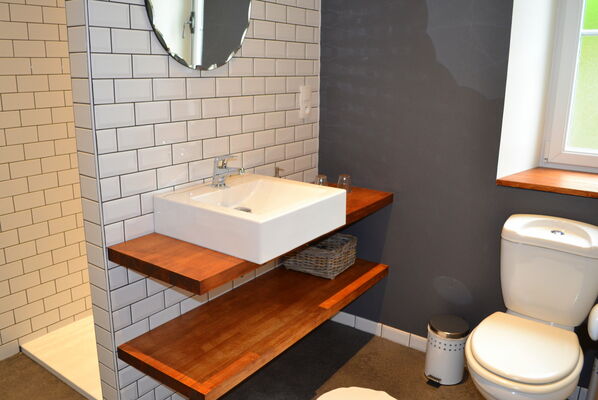 Chambre Braucol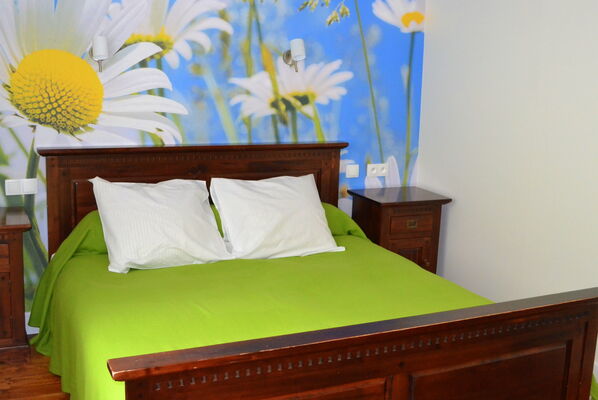 Chambre Mauzac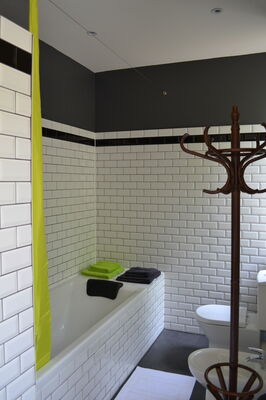 Chambre Mauzac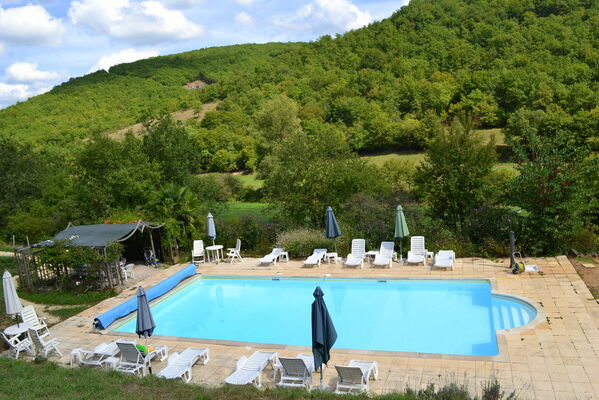 La piscine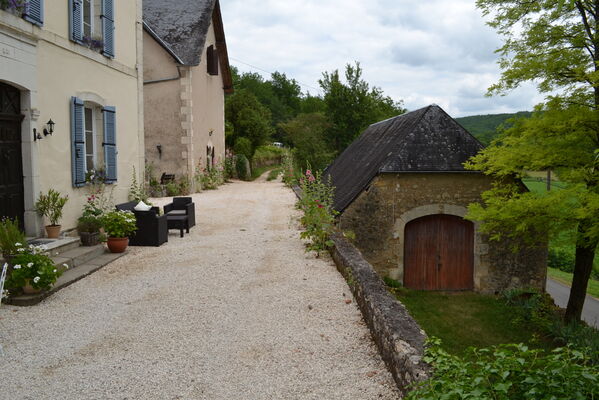 Le Manoir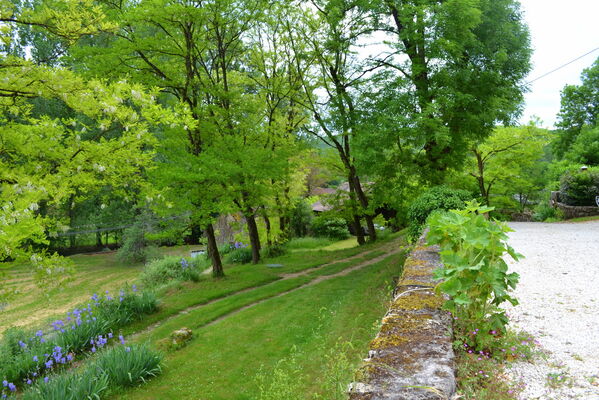 Le jardin
Le manoir est bâti contre une colline dans la vallée de la Borrèze, la propriété est entourée de pâturages et de forêts, elle se situe à 4 km de Souillac. Composée de trois chambres entièrement rénovées dont une suite familiale avec deux chambres reliées.Chacune possède une baignoire, une douche, un bidet et toilettes. Le jardin d'un hectare est à la totale disposition des vacanciers. La piscine 12x6 est entourée d'une plage spacieuse. Des petits coins agréables dispersés autour du terrain vous permettent de choisir entre soleil et ombre. Un parking privé ayant une capacité d'accueil de 7 voitures.

Détail des chambres :
Mauzac : 1 lit 160 - Gîtes de France (19m2)
Braucol : 1 lit 140 - Gîtes de France (21m2)
Négrette :  - Gîtes de France (37m2)

Capacities

Accommodation :

9 Person(s)

Spoken languages

Quality standards
Amenities

Internet access
Baby's highchair
Heating
Sheets and linen included
Iron
Shared washing machine
Baby's bed
Fridge / Freezer
Refrigerator
Hair dryer
Free WIFI

Equipment

Outdoor shower
Children's games
Bike shed
Lockup
Swimming-pool
Owner nearby
Courtyard
Floor
Detached house
Common garden
Car park
Private bathroom
Private shower room
Garden lounge
Private plumbing
Non-enclosed plot of land
Terrace

Services

Cleaning/housekeeping
Table d'hôte
Le Manoir

Suite Négrette

Suite Négrette

Chambre Braucol

Chambre Braucol

Chambre Mauzac

Le Manoir
Suite Négrette

a room with a view

Chambre Braucol

Chambre Mauzac

La piscine

Le jardin
Leave a review about Le Manoir :
Horrible

Bad

Average

Good

Excellent
heerlijke 4 nachten en 5 dagen

Merci beaucoup. Jan & Marion

Zeer leuk verblijf. Alles wat je nodig hebt bij de hand of in de buurt. Vanuit België vlot en op een onstpannen manier te bereiken op 1 dag ( = +/- 10 à 11 uur ). Zeer proper en aangenaam. Lekker ontbijt = zeeeer lekker brood ! Absoluut voor herhaling vatbaar. Séjour très sympa. Tout ce qu'il te faut sous la main ou dans l'environnement immédiate. D'une façon relaxe, très facile à atteindre depuis Belgique sur une journée ( = +/- 10 à 11 heures ). Très propre et agréable. Excellents petit-déjeuner = trèèèèèès bonne pain ! Absolument à revisiter. Very pleasant stay. Everything you need at hand or close by. From Belgium, very easy to get to in a relaxed way on 1 day ( = +/- 10 to 11 hours ). Very clean and agreeable. Excellent breakfast = veeeeery nice bread ! Absolutely repeatable.

Hartelijk dank voor de lieve woorden. Merci beauocup pour les gentils mots. Many thanks for the nice words. Jan & Marion

agréable séjour Le Manoir à Souillac

belle propriété au calme, installations modernisées et de bon goût, accueil sympathique, service impec, parking aisé

Merci beaucoup pour les gentils mots. Jan & Marion

5 toffe dagen in april 2017

's Nachts kon het er behoorlijk koud zijn, maar overdag waren de weergoden ons zeer goed gezind. Zowel de streek als de Manoir zijn oases van rust. Veel natuurschoon. Keuze zat om lekker te eten, ook 's avonds in de Manoir aan de table d'hôtes. De kamers zijn zeer ruim, proper en goed ingericht/uitgerust. Meer moet dat niet zijn. Juul, Marion en Jan zorgden ervoor dat ik de Manoir kan aanbevelen.

Dank u voor de hartverwarmende woorden. Merci beaucoup, ça fait chaud au coeur. Jan & Marion (& Jules)

Mooie omgeving, heel aangename ontvangst, lekker ontbijt (met elke dag een 'surprise', heel tof!). Ook table d'hotes is aanrader. Te kort verblijf (2 dagen op doorreis) om alles te ontdekken. Ook de kinderen willen terugkomen. Dus, Jan en Marion, allicht tot volgend jaar!

Hartelijk dank !! Jan & Marion

Gite super sympa, bien équipé , agréable.

Merci beaucoup. Jan & Marion

C'est mon deuxième passage au Manoir. J'aime la maison et son charme; la grande piscine, les bois et le calme autour. Jan et Marion sont très acceuillants.

Merci beaucoup pour les gentils mots.