La Plage aux Ptérosaures
Historic site and monument , Archaeological site at Crayssac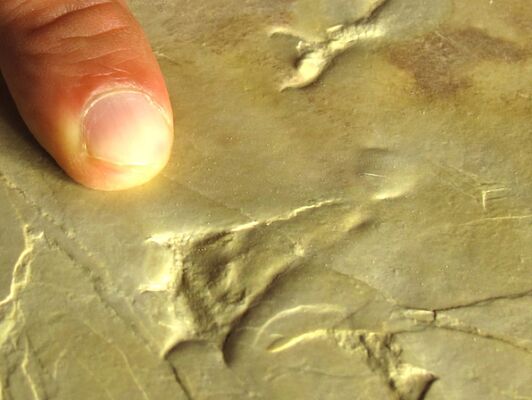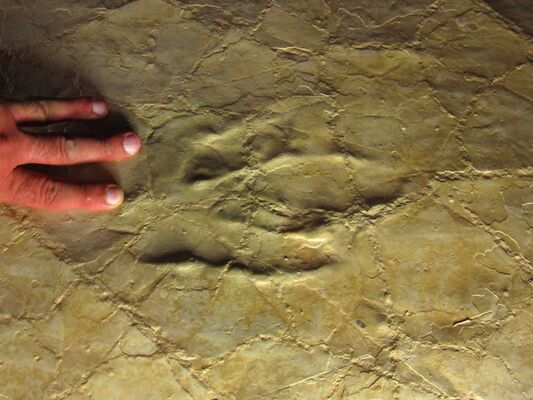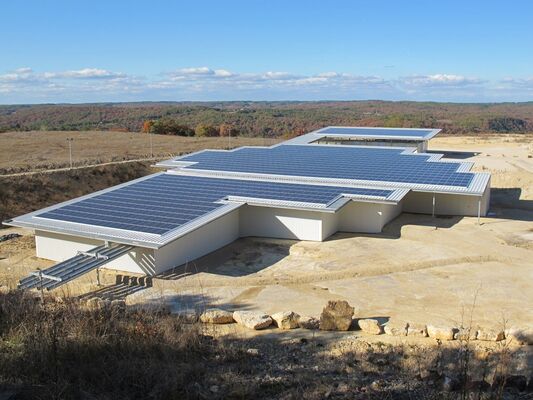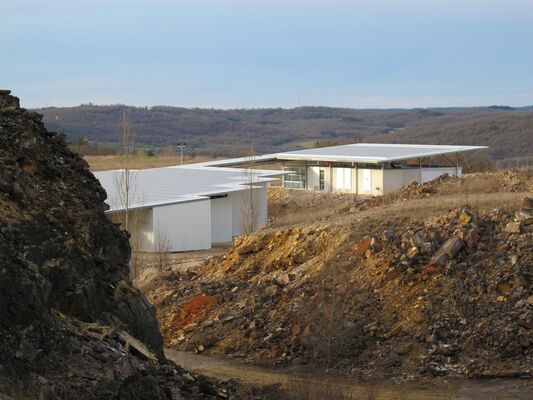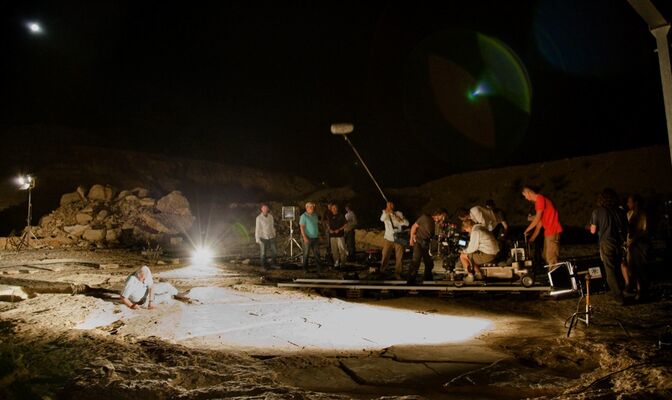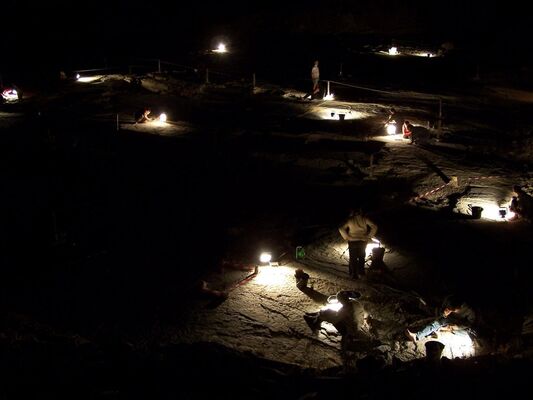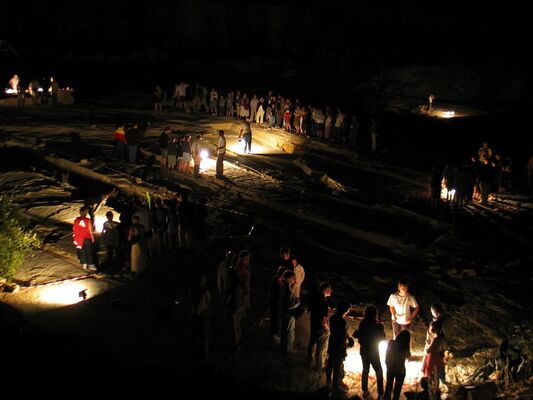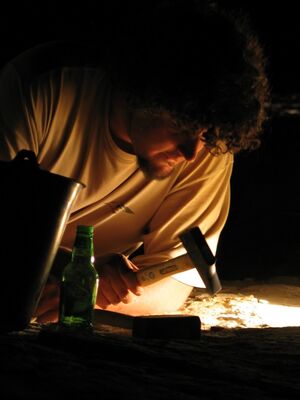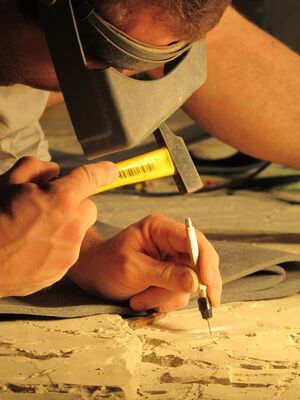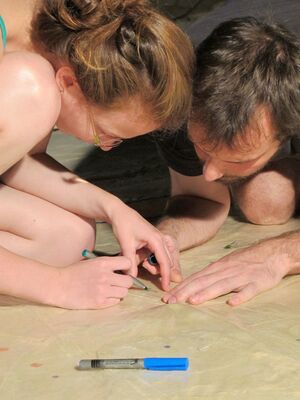 Imagine the edge of a lagoon, 150 million years ago, where a hungry turtle is hunting little crustaceans, a crocodile is making its way down to the sea; imagine too a little pterosaur, hardly bigger than a pigeon, walking along the firm mud flats. See this palaeontological gem in its new setting: a protective construction with a photovoltaic roof covering more than 2000 m².

See the film "à la rencontre d'Émile", visit lasting 1hr of the archaeological dig, the site can only be visited in the context of a guided tour.

English guided tours at 12:00 on monday and friday during July/August.
Equipment

Outdoor lighting
bus parking
Car park
Toilets
Guided visit single adult

8 €

Children's price - guided tour

6 €
Openings

From

April 8, 2018

until

November 4, 2018

* Pas de visite libre, visites guidées exclusivement. Réservation vivement conseillée. Hors saison, sur réservation pour les groupes. Individuels hors saison : nous contacter.
Leave a review about La Plage Aux Ptérosaures :
Horrible

Bad

Average

Good

Excellent
J'ai particulierement apprécié la visite guidée que j'ai suivie à la plage aux pterosaures. Le site, qui fait toujours l'objet de fouilles, est amenagé de maniere simple pour la visite : cela permet à la fois de découvrir les traces laissées par les pterosaures et d'apercevoir une partie du travail sur un chaniter de fouilles. Le parcours met tres bien en valeur certaines traces ; les explications claires et précises ainsi que quelques images de reconstitution permettent d'imaginer une infime partie de ce que pouvait etre la vie sur cette plage. La visite est animée par un scientifique qui participe à la vie du chantier et continue de fouiller apres le depart des visiteurs : cela apporte un eclairage passionnant sur la préhistoire et les hypotheses de la paleontologie. Grace à ce souci de proposer une vulgarisation de qualité , ce site est accessible aussi bien aux adultes qu'aux enfants .

Vous avez tout dit ! Merci à vous, au plaisir ;)

Exceptionnel

Vraiment intéressant. Par contre des petites choses à régler. Comme la vidéo de présentation instructive mais vieillotte, l'âge réelle pour les enfants serai de 7 ans et + et la boutique souvenir plus fourni. Sinon c'est superbe à voir.

C'est pour nous une totale decouverte qui a ravi toute la famille (même les 2 ados !). J'invite tous les lecteurs à y aller ! Je félicite les collectivités territoriales qui soutiennent ce site.

Un plongeon de 140 millions d'années

Un endroit magique pour toute la famille (enfants de 5 et 7 ans) qui fait voyager à travers le temps ; le guide est passionné et très pédagogue, il arrive à donner vie à toutes ces empreintes. Le site n'ayant pas encore révélé tous ses secrets...nous reviendrons.

On se retrouve propulsé 150 millions d'années en arrière, au temps des dinosaures. La visite est passionnante, normal car effectuée par des passionnés et notamment Alexandre qui vous fera partager sa passion pour ces reptiles pas comme les autres. Un site unique au monde et on comprend pourquoi une fois qu'on l'a visité.

Quelle déception ! Sur le site internet il est écrit Ouvert tous les jours : 10h30 à 19h Jusqu'à dim. 31 août 2014 Hors, le site n'est pas ouvert le vendredi ni le samedi. Et sur le panneau de l'accueil il est écrit que l'ouverture se fait jusqu'à 18h les autres jours. Nous avons fait 30km pour venir voir le site. Deux autres voitures se trouvaient sur le parking et les gens étaient aussi déçus que nous. Il serait bon de mettre à jour les jours d'ouvertures et horaires pour éviter ce type de déception.

Bonjour Sophie et merci d'avoir pris le temps de nous faire part de votre avis. Nous sommes désolés que vous ayez vécu cette expérience. Sur le site internet il est en effet indiqué "ouvert tous les jours" mais en dessous sont bien expliqués les jours d'ouverture officiels, mais ce n'est surement pas clair. Nous allons modifier l'affichage pour que cela n'indique plus "ouvert tous les jours". Nous espérons vous revoir prochainement pour visiter notre site et réparer cette déception. Cordialement.

Site exceptionnel, on se promène au bord de mer à côté des ptérosaures. Guide passionné et passionnant. Venue une 1 ère fois en 2011 à l'ouverture du site ou presque, je rêvais d'y revenir. Et j'y retournerai car le site continue ses fouilles.

Super voyage dans le temps ..... longues vie a la plage aux Ptérosaures

Excellent...2 ème visite après une 1 ère il y a une quinzaine d'années

Visite guidée extrêmement riche et passionnante. Pour les enfants (et les adultes !) passionnés de dinosaures, de paléontologie : à voir et à revoir !