Bourg de Montcuq
Cultural , Walking/pedestrian at Montcuq-en-Quercy-Blanc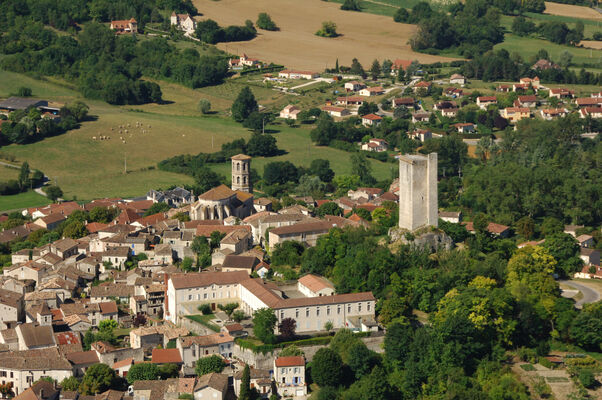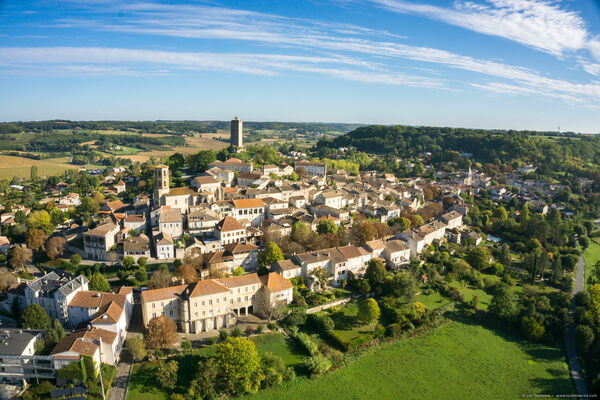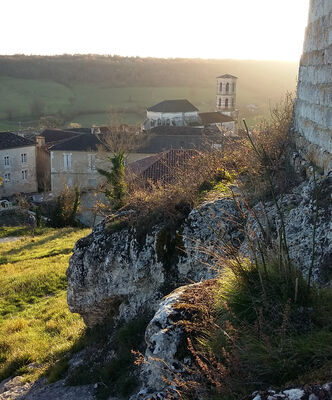 Chaque dimanche matin le village de Montcuq, rendu célèbre par l'émission radio "Le Petit Rapporteur", accueille un marché typique. Le bourg mérite une visite générale. Ces petites ruelles pentues mènent à la tour qui domine le bourg et le paysage vallonné du Quercy Blanc.

Difference in height

58.9 m

Documentation

GPX / KML files allow you to export the trail of your hike to your GPS (or other navigation tool)
Points of interest
Solidement planté sur son socle rocheux, le donjon de Montcuq domine du haut de ses 24m la vallée de la Petite Barguelonne et le bourg médiéval qui s'étend sur le versant sud de la colline. Reconstruit sans doute au milieu du 13e s., il est à l'origine conçu pour être la résidence des seigneurs de Montcuq, et a servi à de nombreuses reprises de lieu de refuge. Le sommet de la tour offre une vue dégagée sur la vallée. Au Moyen Age, le donjon jouait un rôle majeur dans la défense de cet important axe de communication et de commerce entre le Quercy et l'Agenais. Une tourelle carrée abrite un escalier en vis distribuant 6 niveaux : le premier et le dernier niveaux sont aveugles et placés sous une voûte en berceau de pierre, ils servaient de réduit ou de réserve. Les 3 étages intermédiaires sont dotés d'éléments de conforts tels que des cheminées et des latrines. Pour renforcer sa défense, la tour a été couronnée de mâchicoulis au 14e s., dont subsistent aujourd'hui encore quelques corbeaux en pierre.
2
Eglise Paroissiale Saint-Hilaire
Construite à la fin du 13e s., l'église Saint-Hilaire présente de nombreux remaniements, qui sont autant de témoignages de son histoire. Le chœur et la chapelle sud, bâtis dans un style gothique rayonnant, ont conservé des éléments sculptés d'une grande qualité. La construction de la nef et de la tour-clocher, qui surplombe la cité, remonte au 17e s. Sur la fenêtre d'abside située au sud, de part et d'autre de la baie, les sculptures de l'archange Gabriel et de la Vierge, représentés debout, composent une Annonciation. Plusieurs évènements seraient à l'origine des transformations de l'église : un incendie provoqué par les protestants en 1562 l'aurait en grande partie détruite, ainsi que l'écroulement d'une voûte survenu en 1849-1850. Les culots et les chapiteaux médiévaux du chœur et de la chapelle Saint-Louis représentent des animaux et des visages crachant des feuilles. Le décor est complété par des vitraux du 19e s., dont certains proviennent de la manufacture toulousaine de Louis-Victor Gesta. La tour-clocher se distingue par 3 niveaux de plan carré couronnés de 2 niveaux octogonaux.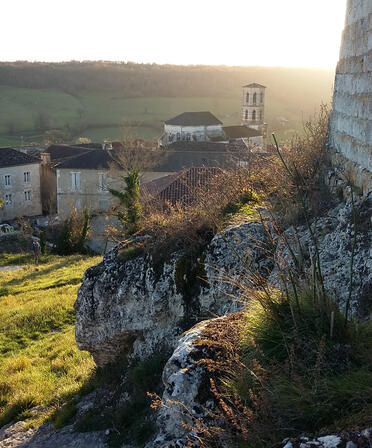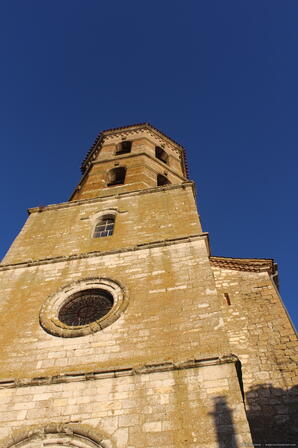 59 meters of difference in height

Start altitude :

176 m

End altitude :

191 m

Maximum altitude :

217 m

Minimum altitude :

176 m

Total positive elevation :

59 m

Total negative elevation :

-44 m

Max positive elevation :

18 m

Min positive elevation :

-23 m
Leave a review about Bourg De Montcuq :
Horrible

Bad

Average

Good

Excellent
There is no review about Bourg De Montcuq, be the first to leave one !