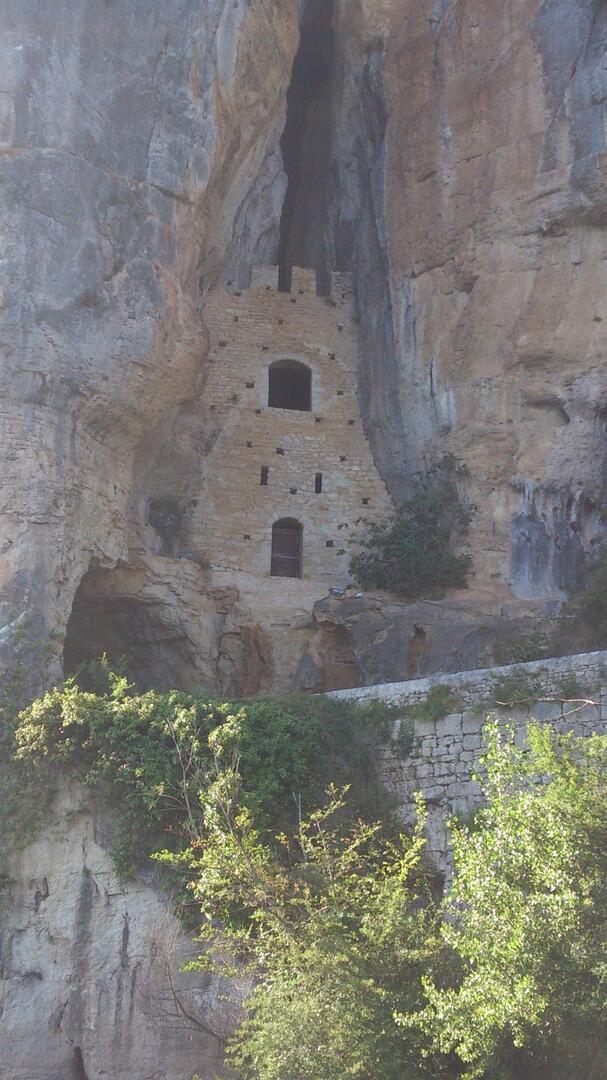 Château des Anglais de Bouziès
Historical sites and monuments,
Palace,
Ruins and remains
in Bouziès
The "château des anglais" (castle of the English) of Bouzies is situated high up on the road from Cahors to Saint-Cirq Lapopie, in the cliff. We can see fortifications of the XIth and XIIth centuries, anchored in the limestone rock. The castle of the english served as a refuge to protect the population in the event of an attack. Interior not visitable. View of the castle from the road or the metal bridge of Bouzies.