Domaine du Prince
Wine
at Saint-Vincent-Rive-d'Olt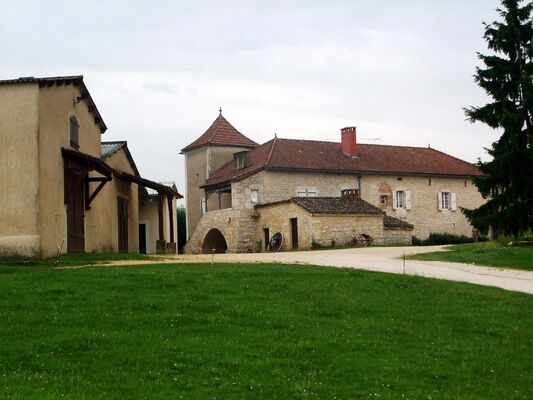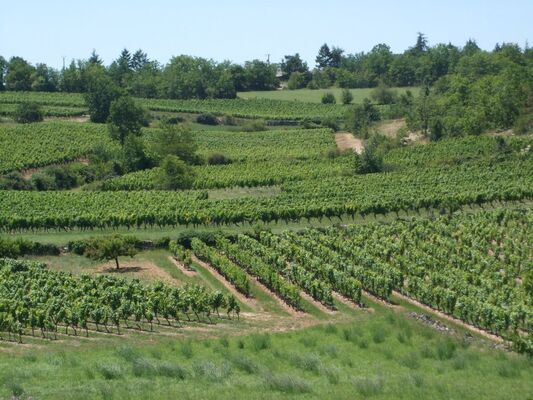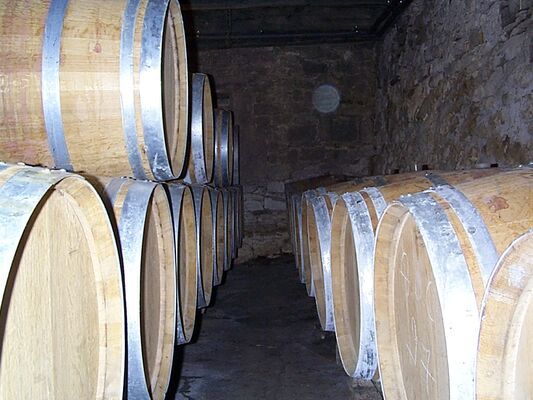 The DOMAINE DU PRINCE, produced and bottled by Didier and Bruno Jouves, is a sturdy, full-bodied, harmonious wine giving aromas, which vary over time, of blackcurrant, truffle and woodland; along with the natural qualities linked to the soil, climate and grape varieties. The vineyards cover more than 25 hectares exclusively on the Causse, which gives the Domaine du Prince its unique flavour. This Cahors wine is the fruit of the know-how of a family of wine growers and makers, who will be happy to welcome you every weekday for a tasting of their vintages.

Spoken languages

Quality standards
Activities

Equipment

Aging cellar
Winemaker
bus parking

Car park
Drinking water fountain
Visitors toilet
Monday

9:00 AM - 12:00 PM

1:30 PM - 7:00 PM

Tuesday

9:00 AM - 12:00 PM

1:30 PM - 7:00 PM

Wednesday

9:00 AM - 12:00 PM

1:30 PM - 7:00 PM

Thursday

9:00 AM - 12:00 PM

1:30 PM - 7:00 PM

Friday

9:00 AM - 12:00 PM

1:30 PM - 7:00 PM

Saturday

9:00 AM - 12:00 PM

1:30 PM - 7:00 PM

* Le dimanche sur RDV
Leave a review about Domaine Du Prince :
Horrible

Bad

Average

Good

Excellent
Très bon accueil et excellente dégustation. Une belle découverte merci

Excellent visit with friendly and informative information about the farm, wine and at the tasting.

Visit to buy some good wines on recommendation from the office next to Tourist office in Cahors

We had been advised to this Plateau-domaine and we were so well taken care of by the hole family and the dogs as well. Helene made a great presentation of the farm/domine and the history and the family and the wines and we bought some bottles with great pleasure. We wish them all the best!

Magnifique domaine au bâti exceptionnel et emblématique de l'architecture viticole du Quercy. Très bien valorisé et intégré au bâti moderne. Accueil très chaleureux et convivial.

Bonjour, Nous sommes venues pour notre projet sur le vin. Le domaine est très beau et intéressant. L'accueil est très convivial et sympathique ! Merci

Domaine magnifique et accueil très agréable

Très beau domaine qui a évolué sans renié son histoire. Paysage magnifique et batiments historiques. Accueil très sympathique et chaleureux.

Accueil très agréable, dégustation très professionnelle. Excellent moment passé au Domaine du Prince.

Accueil très agréable et professionnelle. Très bon vin .

Accueil très familiale, une belle gamme de vin , point fort le Rossignol et le Lou Prince méritant sa médaille d'or 2013 à Paris.

une vrai référence pour le Cahors

Ce vin très caractéristique du vrai Cahors se déguste avec amour et passion.Tout est sans équivoque, les producteurs également. il faut les encourager à persévérer dans cette qualité.

une ambiance familiale, en toute simplicité une belle gamme de produits dans une fourchette de prix abordable

Au domaine du Prince, on est reçu comme des rois ! Excellent accueil, une visite intéressante et éclairée. Et un vin qui restera notre préféré.

Une très belle adresse où vous trouverez un vrai Cahors, sans doute un des meilleurs rapport qualité/prix de l'appellation. Si vous en avez la possibilité essayez leurs journées "portes ouvertes" tous les ans 1ère quinzaine du mois d'avril.

Le DOMAINE DU PRINCE, une référence

Cela fait des années que je connais ce vin. Il n'a jamais baissé en qualité, bien au contraire. Les personnes à la tête du vignoble sont sympathiques et accueillantes. Je le recommande à tous points de vue.

Accueil chaleureux, famille passionnée et passionnante, on en apprend beaucoup :). La dégustation dans le chai est fort agréable. Large choix de bouteilles pour tout type de portefeuille mais surtout: un bon Cahors! Je recommande.

Je trouve ce vin de bonne qualité, humble modeste et rustique. Un peu trop fort pour le verre en apéritif, il trouve sa place à table pour accompagner le plat. Mes invités ont toujours été ravis de le découvrir.