Espace Patrimoine "Portrait d'une ville, Figeac"
Interpretation centre
at Figeac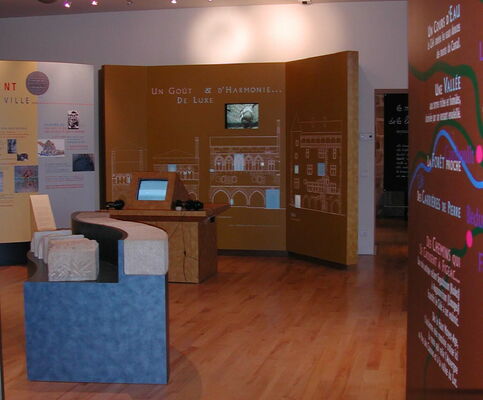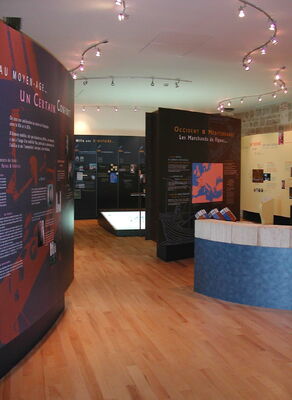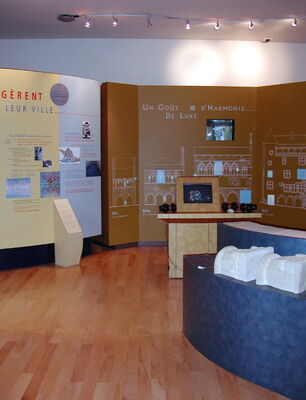 The permanent exhibition "Figeac, the portrait of a town" provides the keys to an in-depth exploration and understanding of the town. A frieze relates the one thousand years of Figeac's history, whilst models and maps show the characteristics of the site and how the physiognomy of the town evolved from century to century. Themed sections introduce the inhabitants, whether ecclesiastics, those who held the reins of power, crafts or tradespeople, or rich merchants, who present their dwellings, from modest shops to urban palaces. Temporary exhibitions are also held.
From

April 1, 2019




until

July 9, 2019

From

July 10, 2019




until

September 15, 2019

From

September 16, 2019




until

November 3, 2019

From

April 1, 2020




until

July 9, 2020

From

July 10, 2020




until

September 20, 2020

From

September 21, 2020




until

November 1, 2020
Tuesday

2:00 PM - 6:00 PM

Wednesday

2:00 PM - 6:00 PM

Thursday

2:00 PM - 6:00 PM

Saturday

2:00 PM - 6:00 PM
Monday

10:00 AM - 12:30 PM

2:00 PM - 6:00 PM

Tuesday

10:00 AM - 12:30 PM

2:00 PM - 6:00 PM

Wednesday

10:00 AM - 12:30 PM

2:00 PM - 6:00 PM

Thursday

10:00 AM - 12:30 PM

2:00 PM - 6:00 PM

Friday

10:00 AM - 12:30 PM

2:00 PM - 6:00 PM

Saturday

10:00 AM - 12:30 PM

2:00 PM - 6:00 PM

Sunday

10:00 AM - 12:30 PM

2:00 PM - 6:00 PM
Tuesday

2:00 PM - 6:00 PM

Wednesday

2:00 PM - 6:00 PM

Thursday

2:00 PM - 6:00 PM

Saturday

2:00 PM - 6:00 PM
Tuesday

2:00 PM - 6:00 PM

Wednesday

2:00 PM - 6:00 PM

Thursday

2:00 PM - 6:00 PM

Saturday

2:00 PM - 6:00 PM
Monday

10:00 AM - 12:30 PM

2:00 PM - 6:00 PM

Tuesday

10:00 AM - 12:30 PM

2:00 PM - 6:00 PM

Wednesday

10:00 AM - 12:30 PM

2:00 PM - 6:00 PM

Thursday

10:00 AM - 12:30 PM

2:00 PM - 6:00 PM

Friday

10:00 AM - 12:30 PM

2:00 PM - 6:00 PM

Saturday

10:00 AM - 12:30 PM

2:00 PM - 6:00 PM

Sunday

10:00 AM - 12:30 PM

2:00 PM - 6:00 PM
Tuesday

2:00 PM - 6:00 PM

Wednesday

2:00 PM - 6:00 PM

Thursday

2:00 PM - 6:00 PM

Saturday

2:00 PM - 6:00 PM