Le Chemin de l'Eau
Walks and hikes , Walking/pedestrian
at Reilhac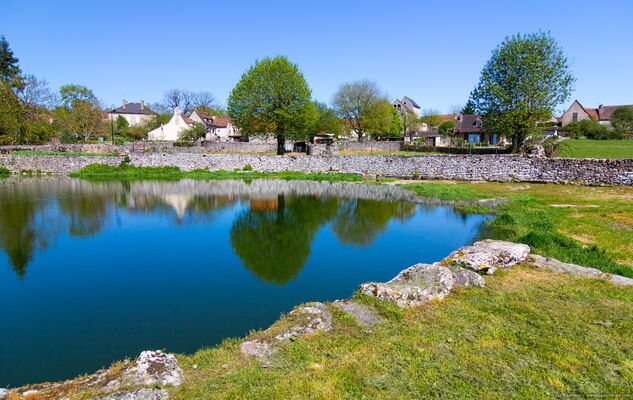 © Lot Tourisme C. Novello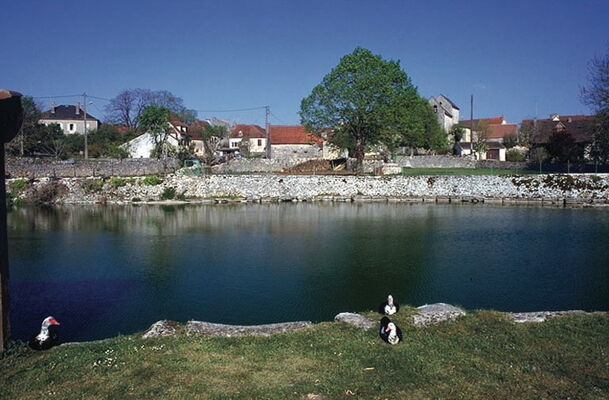 © Lot Tourisme C. Novello
This walk enables you to explore a typical causse village built around its laundry trough and Romanesque church. Ponds, laundry troughs and an ox-shoeing stall give this walk its character. Water is a rare commodity on the surface of the Causse. The history of Reilhac illustrates the particular attention that people have always accorded it, finding ingenious ways of conserving it at a time when water didn't flow out of taps everywhere. The village no doubt owes its existence to the presence of its abundant spring, whose waters were captured by building extensive constructions. In the countryside around, numerous constructions reveal the Caussenards' ingenuity in capturing rainwater.

Documentation

GPX / KML files allow you to export the trail of your hike to your GPS (or other navigation tool)
© Lot Tourisme C. Novello

© Lot Tourisme C. Novello
Leave a review about Le Chemin De L'eau :
Horrible

Bad

Average

Good

Excellent
Prettige wandeling. De markering kon beter maar met het nodige zoeken is alles toch goed verlopen.

Hello, Thank you very much for your return on this hike, we are sorry for this inconvenience. We inform the services of local authorities in charge of the marking and of the maintenance of this circuit. Thank you for having shared your opinion which is going to allow us to improve this circuit. Cordially Marie-Cécile of the service Activities of Open air

Balade agréable sur des sentiers bien entretenus et bien balisés (une petite erreur sur le descriptif n°4 il faut prendre à gauche et non à droite la route mais le balisage permet de ne pas se tromper). Magnifique que tous ces lacs dans le Causse.

Merci bien pour votre témoignage. Nous corrigerons l'erreur au point 4. Cordialement le Service Activités de Pleine Nature

Was a very nice walk. Sometimes a bit badly marked. GPS is recommended. Mostly shady.