Bourg de Montcabrier
Cultural , Walking/pedestrian at Montcabrier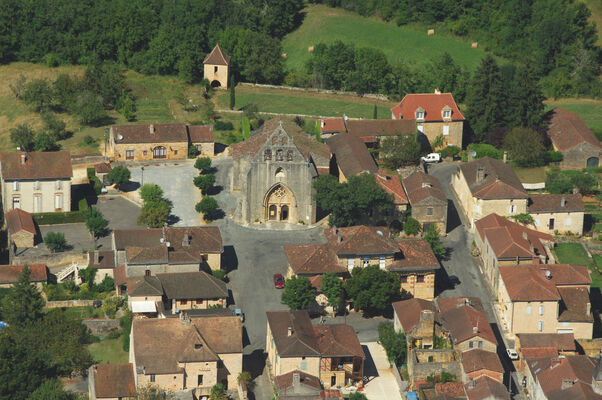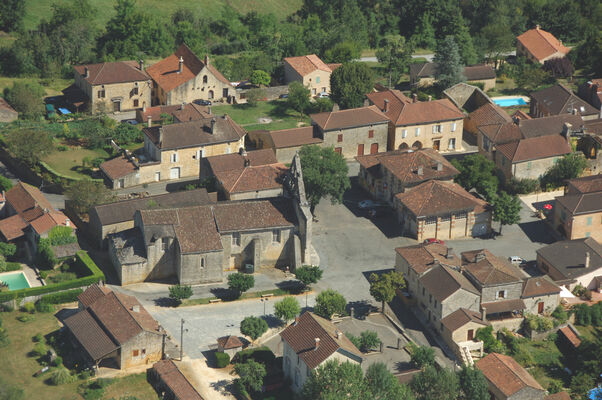 Points of interest
Au centre de la bastide de Montcabrier fondée en 1298, l'église Saint-Louis est un édifice du début du 14e s. Son portail occidental, inspiré de la cathédrale de Cahors, illustre l'influence du gothique rayonnant du Nord sur le Midi de la France. L'édifice renferme une rare statue-reliquaire de saint Louis, vénérée depuis le Moyen Age. Après la destruction de la première travée de la nef par la foudre, la façade qui était autrefois alignée sur les maisons de la place, a été entièrement démontée à la fin du 19e s. Elle a été rebâtie en retrait quasiment à l'identique. La bastide fut élaborée selon le même plan, à échelle réduite, que la bastide de Villefranche-de-Périgord. A l'angle de la place centrale carrée, l'église constituait l'extrémité du tracé orthogonal de la nouvelle cité. L'édifice était précédé d'un porche ouvrant sur les couverts. Depuis le 14e s., l'église accueille dans une niche la statue reliquaire de saint Louis, invoqué pour la guérison des écrouelles, et à l'origine d'une grande dévotion.
Située à l'angle de la place de Montcabrier, la maison Valadié est une des plus remarquables constructions médiévales de cette ancienne bastide fondée par le roi Philippe le Bel en 1298. Elle se distingue surtout par la richesse du décor sculpté de sa fenêtre renaissance. La bastide s'est développée selon un plan orthogonal autour d'une place carrée, autrefois bordée de maisons médiévales percées d'arcades de boutiques ou d'ateliers. Edifiée au cours de la première moitié du 14e s., la maison Valadié était séparée de la maison mitoyenne par un corridor et un escalier qui distribuaient les étages de chaque demeure. Une grande arcade ouvrait le rez-de-chaussée sur un couvert voué sans doute à une activité artisanale ou commerciale, l'habitation étant réservée à l'étage. Ornée de moulures croisées, bases prismatiques, feuilles de chardon, roses épanouies et bâtons écotés, la croisée qui a remplacé la fenêtre médiévale constitue l'une des plus belles expressions des sculpteurs de la fin du 15e s. et du début du 16e s.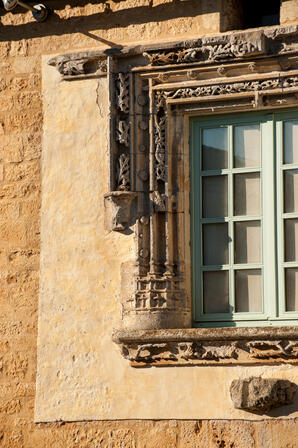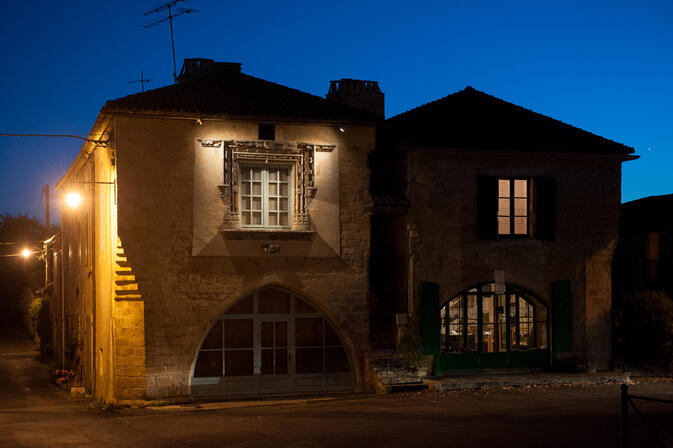 A Montcabrier, des remparts faisaient le tour de la motte sur laquelle le vollage est implanté. Le mur d'enceinte peut sembler ridicule depuis le village mais vu de la vallée, c'est une immense muraille infranchissable. Seule subsiste cette porte sud ouest ouvrant sur un sentier abrupt. Elle a conservée son arc ogival fendu en deux pour loger la herse qui une fois abaissée condamnait l'accès à la cité.
257 meters of difference in height

Start altitude :

191 m

End altitude :

191 m

Maximum altitude :

222 m

Minimum altitude :

112 m

Total positive elevation :

257 m

Total negative elevation :

-257 m

Max positive elevation :

48 m

Min positive elevation :

-68 m
Leave a review about Bourg De Montcabrier :
Horrible

Bad

Average

Good

Excellent
There is no review about Bourg De Montcabrier, be the first to leave one !