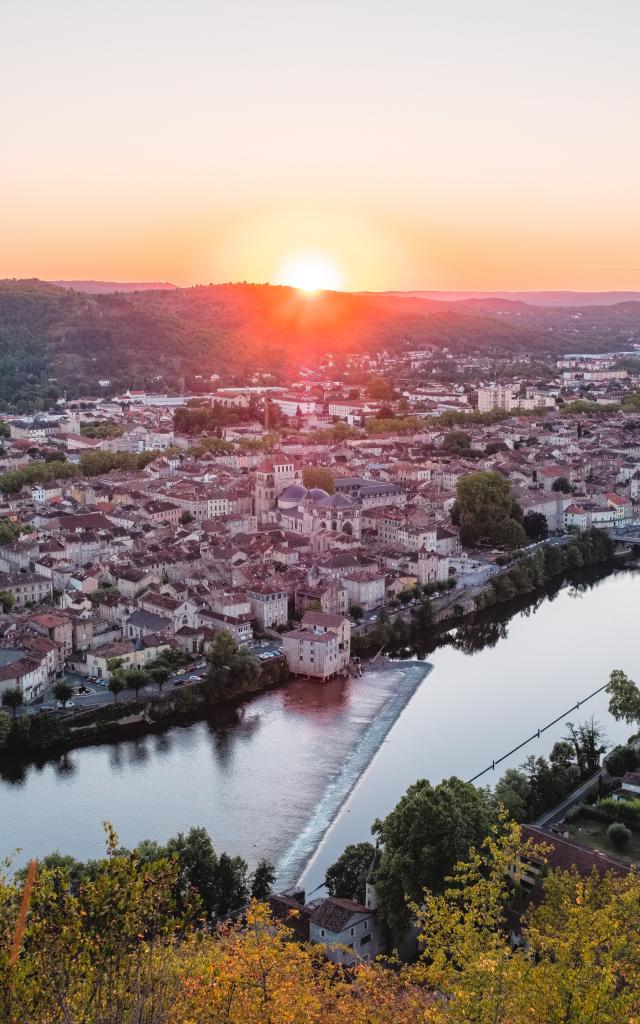 Enclosed in a loop of the Lot Valley, Cahors, City of art and history, is made for the joy of exploration.
Born in the time of Rome, the city of Cahors became in the Middle Ages a commercial and financial center of European scope.
This golden age is today an intact and deliciously lively old center that we must visit.