Ecoparc du Rocher des Aigles
Zoo - Wildlife park at Rocamadour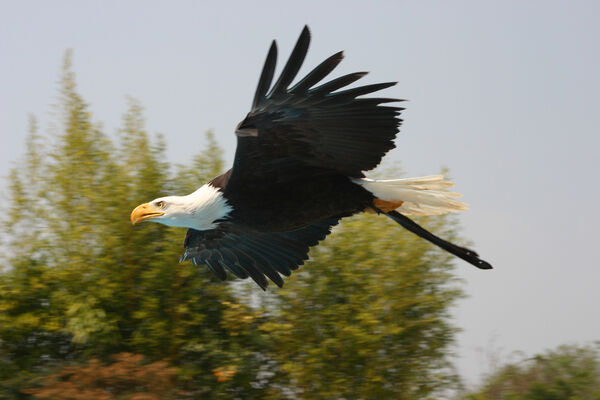 Rocher des Aigles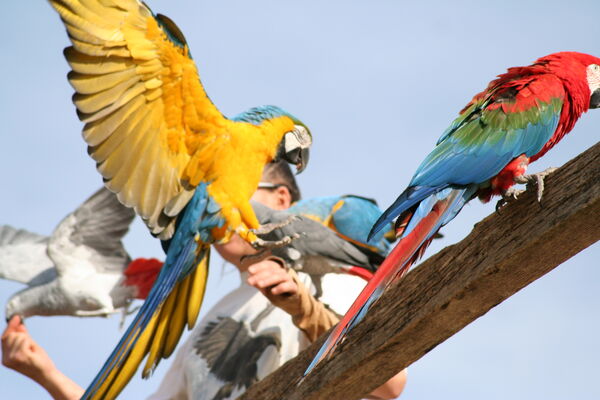 Rocher des Aigles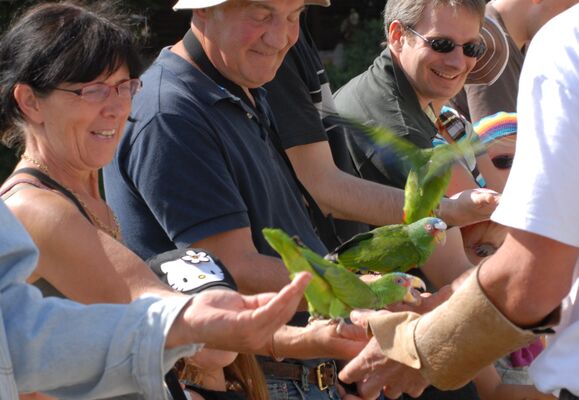 Rocher des Aigles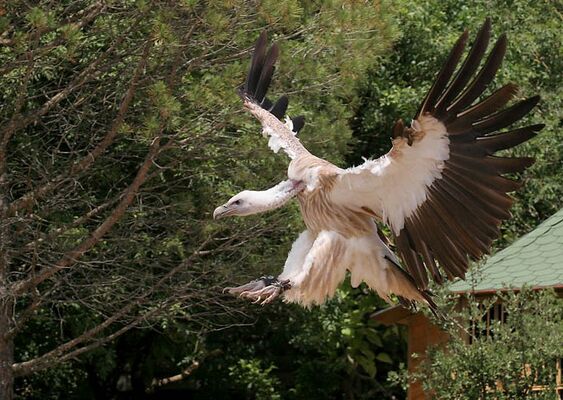 Rocher des Aigles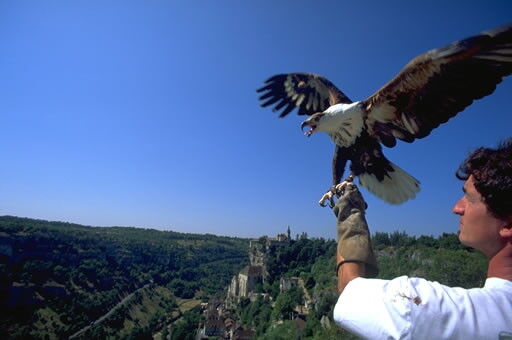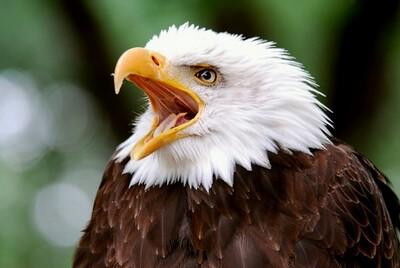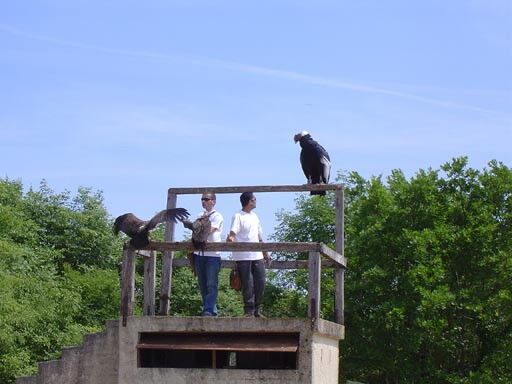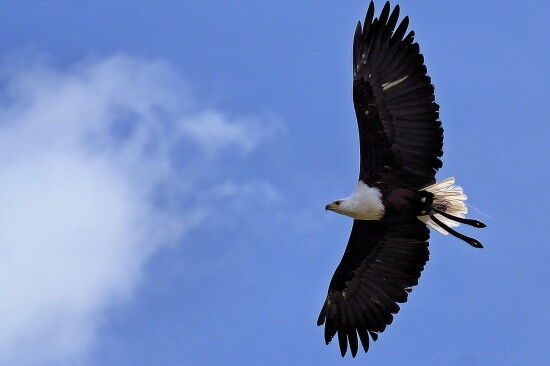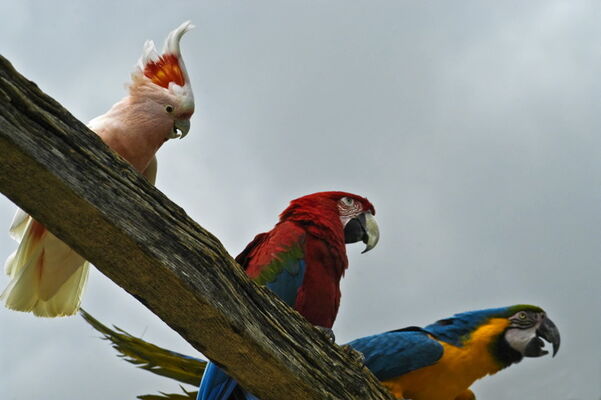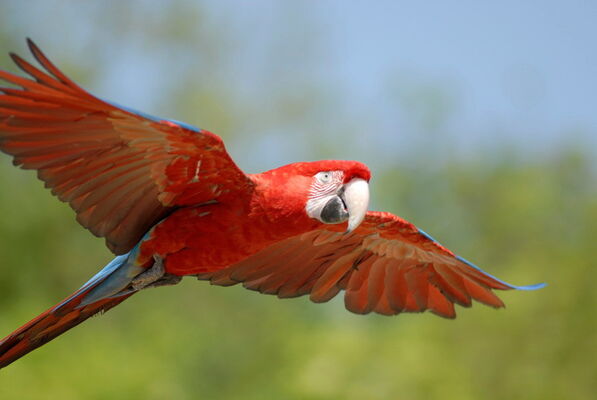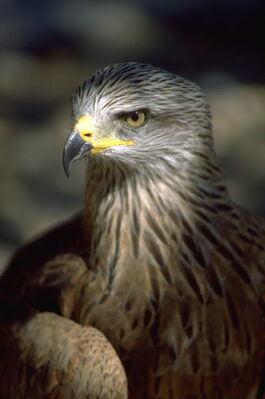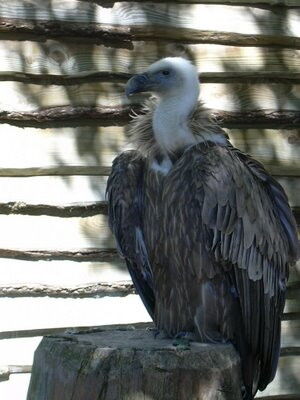 At the Rocher des Aigles (Eagles' Rock), vultures, condor, eagles, falcons, hawks, cockatoos and other birds of the parrot family fly completely free for more than an hour over the Rocamadour canyon, high above your head. We put on a demonstration of parrots flying free, with several species originating from different continents and bred in captivity, to raise awareness of the problems linked to the destruction of tropical and equatorial rain forests.
Equipment

bus parking
Car park
Activities room
Screening room
Toilets

Services
Guided visit single adult

10 €

Guided visit single child

6 €
Guided visit single adult

10 €

Guided visit single child

6 €
Openings

From

April 1, 2018

until

September 30, 2018

* Se renseigner pour les horaires de spectacles (environ toutes les 1h30).
Rocher des Aigles

Rocher des Aigles
Rocher des Aigles

Rocher des Aigles
Leave a review about Ecoparc Du Rocher Des Aigles :
Horrible

Bad

Average

Good

Excellent
Nos yeux se sont embués lorsque tous les grands oiseaux (Vautours, Condors, Gypëte, Aigles......) qui planaient à plus de 1 000 m dans le ciel, au dessus de nous, son rentrés en rasant nos têtes, pour se poser sur le bras des animalier(e)s. FANTASTIQUE! FÉERIQUE ! Merci de la confiance réciproque que vous avez développée entre ces Rapaces et Perroquets et vous! MERCI de cette parenthèse de pédagogie, de bonheur et de sensibilité...

J'ai adoré surtout l'envol des vautours et leur retour un peu plus tard. Assez spectaculaire !

très beau parc. un peu petit mais deux très beau spectacles

Excellent à voir d'urgence !!!

Super moment à passer en famille pour voir des oiseaux évoluer en pleine nature. Venez rencontre Zoé, Henri et Gisèle entre autre ! Franchement très surpris de la qualité du parc et de sa tenue... Ça commence par un parking proche et gratuit, un accueil bienveillant, du personel très sympa, des sanitaires impec, buvette avec restauration bonne et pas chère... que dire à part que de garder ce niveau doit pas être simple tous les jours :) On a passé un super moment alors merci pour ca à toute l'équipe :)

Jammer alles in het Frans

De show was goed. Het opvallendste was dat er zo veel vogels vrij werden gelaten tegelijkertijd. Dat was wel spectaculair. Ze vlogen vlak over je hoofd.Alleen was alles in het Frans. We begrepen er niks van. Het voeren van de vogels tijdens de show stelde ook niet veel voor. Iedereen moest op een rij gaan staan. Was die dame ook nog geïrriteerd omdat we niet reageerde omdat we het niet snapte. Dan kreeg je een stukje eten dat een vogel dan meteen van je hand pikte. Ik vond ze erg onvriendelijk tegen de buitenlandse bezoekers . Ook was er een verklarende video. Ook weer helemaal in het Frans. Erg slecht!!

Magnifique à faire avec des enfants

Superbe, nous pouvons admirer beaucoup d'espèces et les animaux semblent heureux. Il y a même un rapace sauvage qui se joint au spectacle pour profiter de quelques friandises. J'ai adoré le côté écologique et préservation des espèces du parc. Une partie des bénéfices est reversé pour protéger des forêts et l'habitat naturel des perroquets (et autres espèces) au Mexique.

A ne pas rater. Ayant vu quelques spectacles avec 2 ou 3 oiseaux, là on en prend plein les yeux. Spectacle magnifique et bien présenté par son orateur .

Très joli site surplombant la vallée. Beau spectacle avec petite participation des enfants.

Le fait de pouvoir voir ces grands oiseaux de si près est juste magnifique ! A refaire !!!

A voir absolument , on en prend pleins les yeux

Bonjour, Très belles prestations dans un milieu magnifique où l'on peut admirer de près voir toucher ces oiseaux que l'on n'a pas l'habitude de rencontrer dans la nature. Les responsables du parc sont accueillants et disponibles pour répondre à nos questions

Très beau spectacle des oiseaux. Des spécimens connus de nom mais peu connus en visuels.